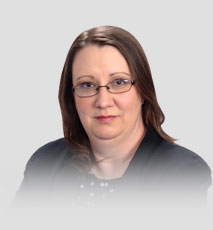 Marcie Ridley
Associate Attorney
Capable and Proven
With more than a dozen years on the winning team of criminal defense attorneys at Grabel & Associates, Marcie Ridley has consistently achieved positive results for clients in many areas of criminal law including driver's license restoration. In fact, her ability to secure favorable results for clients who have lost their driving privilege due to drunk driving or other offenses has led our firm to dedicate Mrs. Ridley's talents and skill solely to the area of driver's license restoration. Knowing that every case is unique, Mrs. Ridley examines the facts of each client's case in order to determine the most effective approach for reaching the desired outcome.
A Long History of Passion for the Criminal Justice System
Mrs. Ridley was born into a family of prosecutors, and has long had a strong passion and interest for protecting the rights of those accused of crimes. Her approach is one with no prejudice, partiality, or judgment. According to Mrs. Ridley, "I have always tried to provide the same level of outstanding representation I would provide for my own family members." Because of her family's history as prosecutors, Mrs. Ridley has a keen understanding of how prosecutors work and the tactics they use, making her an outstanding choice as a criminal defense attorney.
Education
After graduating from the University of Tennessee Martin, Mrs. Ridley studied law at the Thomas M. Cooley Law School where she graduated cum laude in 2001. She worked with the Federal Public Defenders Office of Western Michigan during her studies, and wrote for the Thomas M. Cooley Law Review. Mrs. Ridley initially worked as a law clerk for Grabel & Associates, and became an Associate of the firm following her graduation from law school in 2001. Residing in the Lansing area for more than 15 years, she enjoys being active in the community.
Professional Associations and Memberships