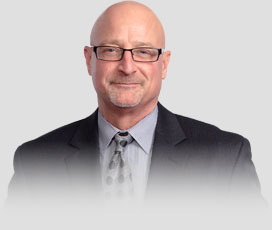 Robert Hackett
Associate Attorney
Enduring Commitment
Robert Hackett has been with Grabel & Associates for more than 13 years, and is one of the first associate attorneys to join our firm. During his tenure with the outstanding team of criminal defense lawyers, Mr. Hackett has gained expansive experience and skill in all types of criminal defense cases, including those involving DUI. Excelling in cases involving criminal sexual conduct, Mr. Hackett is passionate about providing a vigorous defense for clients accused of all types of crimes across the state of Michigan. Successfully defending clients against criminal charges is Mr. Hackett's passion, and what is most rewarding in his chosen career. Knowing that individuals facing criminal charges are frequently frightened and vulnerable, Mr. Hackett is dedicated to protecting clients against jail time and working to have charges dismissed or reduced.
Compassionate with a Deep-Rooted Passion for Justice
A staunch supporter of the American Civil Liberties Union, Robert Hackett has an unyielding belief in the rights of every individual accused of a crime. Mr. Hackett knows that any individual can find him or herself caught up in a crime, often unknowingly or innocently. Being faced with criminal charges is an uncertain and stressful proposition; Mr. Hackett, along with the entire team of dedicated lawyers at Grabel & Associates, work closely with clients, analyzing the specifics of each and every case in order to reach your desired outcome.
Born and raised in the "motor city" of Detroit, Robert Hackett is one of two attorneys in his family. Mr. Hackett's true passion is obtaining the best possible results for clients who have been arrested or charged with a criminal offense. Mr. Hackett secured a Bachelor's Degree in History and Political Science at the University of Michigan, where he graduated in 1989. From there Mr. Hackett received his law degree in 1995 following the completion of his studies at the Thomas M. Cooley Law School. Currently residing in Grand Rapids, Mr. Hackett enjoys spending his leisure time with his family, and playing golf.
Professional Associations and Memberships